Ziggy Klett was born in the deep north. The youngest of six children, he is four generations deep into an evil brew of Catholic rage and Jewish guilt. Often ridiculed as a youth for sporting bizarre hairstyles and colorful Norwegian sweaters, he quickly developed a twisted sense of humor. As a prolific bed wetter, his imaginary childhood friend, Mr. Peanut, guided him skillfully through a peculiar childhood of dumpster fires and petty theft.
A shaving scandal involving the girl's archery team marred junior high for Ziggy; high school lowlights include being named valedictorian of his summer school class, being selected most likely to be water boarded, an unfortunate period of incarceration for his involvement in a pyramid-marketing scheme of homemade Tasers. Luckily, all charges were later dropped and he did, eventually, graduate.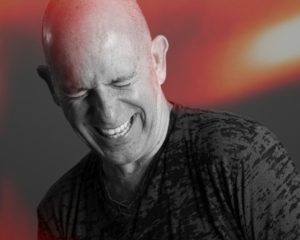 College was a continuous blur of raucous parties and sophomoric stunts. Then classes started. After graduating (sort of) cum laude, Ziggy spent a brief period of time teaching Driver's Ed at The Sorbonne in Paris and English as a Second Language in Detroit.
Comedy came quite naturally to Ziggy because, frankly, there was nothing else left to do. His comedic style can only be described as a bizarre cross between Sam Kinison, Robin Williams and Yves Montaigne. He is fast and furious, deep and shallow, high and low, but, mostly, he is simply pure, unadulterated Ziggy.